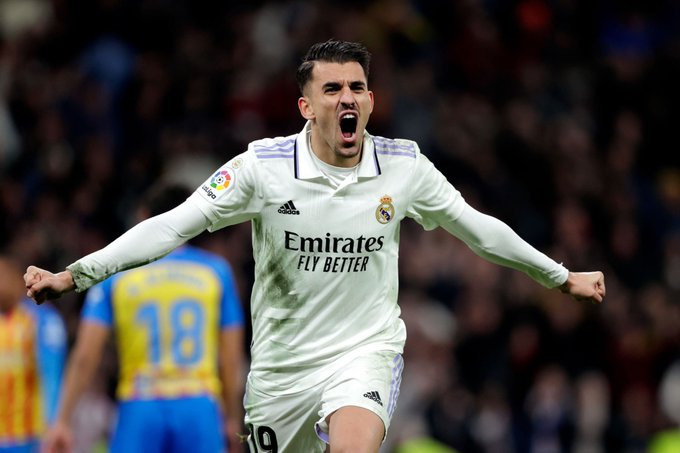 Real Madrid are running the risk of losing one of their more impressive midfielders this campaign, with Atletico Madrid looking to become the beneficiary. Dani Ceballos is out of contract this summer, and Los Colchoneros are keen to poach him from Los Blancos.
The 26-year-old was not predicted to play a large role in Real Madrid's season, but proved crucial throughout January and February, playing better than any of his positional peers at points. That said, with Aurelien Tchouameni recovering from injury, and Luka Modric getting his fitness back, his opportunities have been more scarce again.
Ceballos is out of contract in the summer, and Marca say that his priority is to remain at Real Madrid, something the club know. He has so far fobbed off interest from the Premier League, and crosstown rivals Atletico Madrid.
With no contact from Real Madrid though, Ceballos is starting to anticipate that his future may lie elsewhere. Atleti have contacted his camp twice to express their interest, so far not reciprocated, but Los Blancos have also made it clear they will not get into a bidding war over his contract.
Real Madrid will not make a move for Ceballos until their fate in the Champions League becomes clear, aware that this may result in them losing out on Ceballos.
While Ceballos may prefer to stay at Real Madrid, and he may give them priority, the difference in approach between the two will not go unnoticed. Atleti will likely offer him more playing time, and potentially a better contract – they have also made their interest clear. Los Blancos on the other hand, have not given the impression that they see him as an important part of their future.
Source by Football Espana