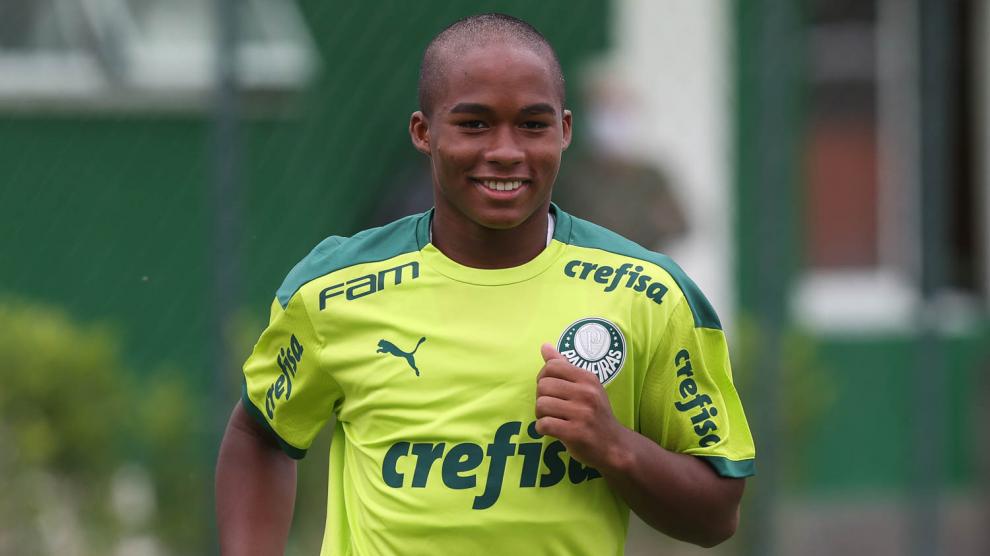 Real Madrid have already signed their star of the future up front, with Los Blancos investing up to €60m in 16-year-old Brazilian Endrick Felipe. The talented teenager has come under pressure of late for his scoring drought at Palmeiras, but former coach Paulo Victor has backed him to get over his mental block.
Endrick has been heavily criticised in Brazil, having failed to score in any of the 12 games he has played so far, leading Abel Ferreira to drop him to the bench.
However Palmeiras' under-20s coach Victor claimed he was not putting too much pressure on himself, during an interview with Diario AS.
"No, it's a part of his personality as a footballer, it's a mentality of never being comfortable, a fighting mentality, of always wanting more, be it for an individual movement or for the team as a whole. We work like this here, we want more."
He also spoke of his first impression of Endrick, which had a major impact on Victor.
"The first impression was magnificent, he is a special player, different. Apart from the physical and technical and tactical condition, he is a player with a great daily routine; works hard and spends a lot of time on its development; He is an extroverted player, he has a great capacity for interpersonal relationships and this adds a lot of value to him. He is special, he is connected to the goal, he looks for it a lot. He has the capacity to act as a single forward, with two forwards, coming from outside to in… He is a very complete player for the offensive phase of the team.
Asked to point out his key qualities, Victor had no doubt that he would make his living from scoring goals.
"The capacity to finish, he is always very well positioned, positioned, with his body well adjusted to finish the play. He has a spectacular finishing ability and connection with the goal. Also the acceleration that he has, the power, the strength."
When he was pressed for a comparison, his answer could scarcely have included higher praise, with Victor thinking of him in a similar way to "Ronaldo Nazario."
Victor also backed Endrick to handle the pressure once he arrived in Madrid, despite his youth.
"I think he is very capable of handling emotions and feelings well. A very mentally balanced player, he plays any type of match in the same way, I am sure that he will know how to handle emotional and mental situations well in the same way."
The Brazilian starlet will move to Spain in July of 2024, when he turns 18. As has already been seen, expectations will be high for him, given the fee invested, but if Victor's assessment is anything to go by, then Los Blancos have invested their money well.
Source by Football Espana