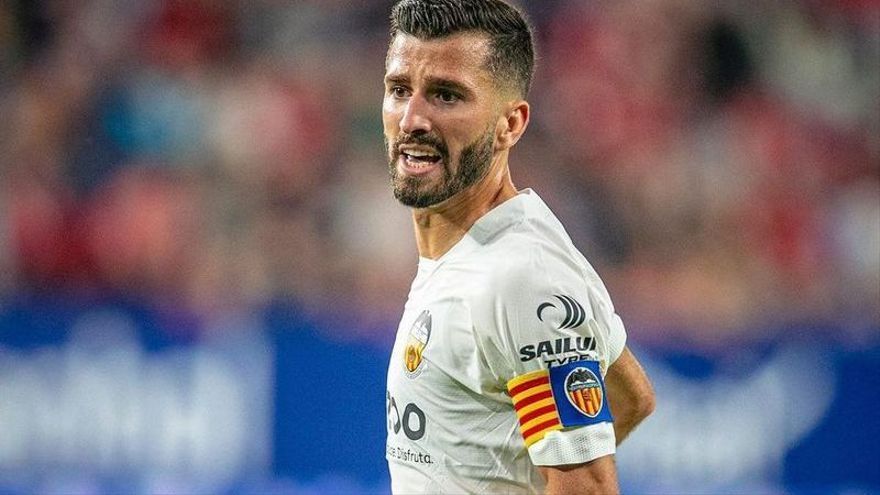 Valencia captain Jose Gaya has spoken to the press while on international duty, admitting that the squad at Paterna are now used to the turbulence of the club around them.
Los Che are currently in the relegation zone, a point from safety, fighting for their lives. It feels like the continuation of a long descent at Valencia, with the chaotic nature of a club at civil war hardly helping.
Owner Peter Lim has been frugal with his spending to say the last at Valencia, while the majority of the fans at Mestalla want him to leave the club. Equally, they are yet to have a manager last longer than a season since Marcelino Garcia Toral.
Gaya has told SuperDeporte that it is almost impossible not to think about the situation at Valencia, even while with Spain.
"It is difficult to isolate yourself from everything that is happening at the club, you are always aware, I have to be focused on the national team, but always keeping one eye on what is going on at the club. Knowing the maximum difficulty. It has gone as it has and I am convinced that we are going to go out of it."
He also highlighted the fans' role in ensuring the players can peform their best. So far under Ruben Baraja, Valencia have won both of their home games and lost all of their away ties.
"You get used to that situation, with that situation it's not easy to play, but in the last two games people have forgotten about that on the pitch and have helped us. We have to give back to them and the key is going to be that the team and the fans are united, and that we all get out of there together."
Gaya then expressed his surprise at the exit of Baraja's predeccessor, Gennaro Gattuso.
"Yes, it surprised me because it happened suddenly, we didn't expect it, but I only have good words about Gattuso because he behaved well with me and with the whole group. It was a shame, because we started very well, with that happy way of playing. But when you don't win, you lose confidence and it was a shame, really. He told us that they reached an agreement."
At 27, Gaya is not only the captain but a stalwart for Los Che. His fight, spirit and leadership will be crucial for Valencia in the run-in – they will be desperate to keep him fit.
Source by Football Espana