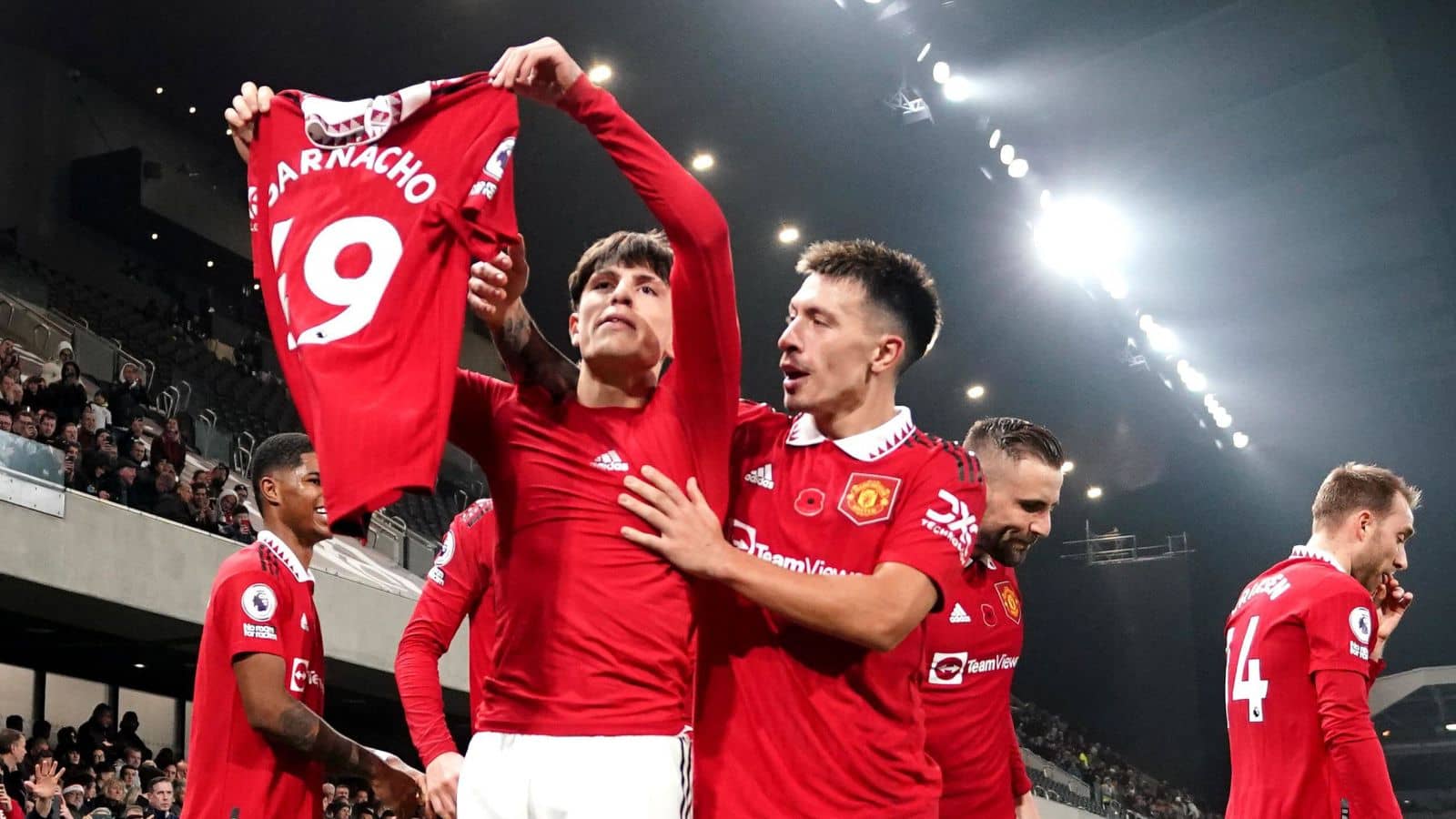 Argentine-Spanish teenager Alejandro Garnacho has been a name underlined by the elite in European football for several years now, and it appears he is likely to be in demand for some time to come.
Leaving Atletico Madrid for Manchester United at the age of just 15, Real Madrid have been keeping an eye on him since. As he breaks into the first team at United, Los Blancos have become increasingly interested in repatriating him.
According to The Independent (via Sport), that is causing issues with his contract negotiations. Garnacho is using Real Madrid's interest in order to secure a better contract, but will no doubt be happy to try his luck at the Santiago Bernabeu if things don't work out in Manchester.
Supposedly his current offer is to triple his salary from £7k to £21k, but Garnacho feels he can earn more.
Fabrizio Romano told Caught Offside that United are confident of getting a deal done though.
"I'm told Manchester United are very confident on new deal for Alejandro Garnacho to be agreed in the next weeks or months. Talks are ongoing and Man Utd feel it's close. Real Madrid and Juventus have not started contacts to sign the Argentinian talent, as of now."
No doubt if things do not progress, United can expect his phone to be ringing off the now proverbial hook. Garnacho has already shown the ability to be decisive in the Premier League, which should only become a more frequent occurrence as he matures.
Source by Football Espana