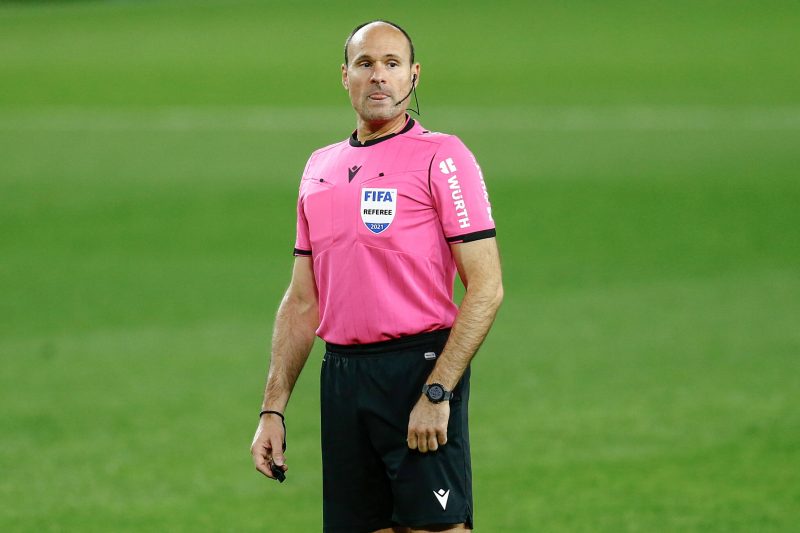 Controversial referee Antonio Mateu Lahoz has finally received his comeuppance in the eyes of many, as the Royal Spanish Football Federation handed out their version of an unofficial punishment this weekend.
Lahoz has been under fire for his recent performances, handing out 17 yellow cards during Argentina's World Cup quarter-final with the Netherlands. Even Lionel Messi criticised him.
On his first game back in Spanish football, he would hand out another 15 yellows and two reds, with less than ten minutes of football being played during the final 30 minutes of the match. The late stages of the Barcelona derby were mired by his constant conversations and admonishing of the players.
Although Lahoz did not give a single yellow during Sevilla's Copa del Rey victory over Linares (5-0), he did send off Sevilla coach Jorge Sampaoli after just 17 minutes.
However he has been put 'in the fridge' as the saying goes in Spain, with the RFEF dropping him from their La Liga games this weekend. Not selected either as a main referee or VAR operative, Lahoz will spend the weekend cooling off.
⚖️ 𝗗𝗘𝗦𝗜𝗚𝗡𝗔𝗖𝗜𝗢𝗡𝗘𝗦 | Estos son los árbitros de la jornada 16 en Primera División: https://t.co/VUEx4y9riq pic.twitter.com/flHSiVGfI3

— RFEF (@rfef) January 5, 2023
Barcelona's crunch tie with Atletico Madrid will be officiated by Jose Luis Munuera Montero, while Espanyol take on Girona under the watchful eye of Carlos del Cerro Grande.
The news will likely please many, as Mateu Lahoz has become something of a pantomime villain over the festive period. That is, until a controversial decision goes against their team with another official.
Source by Football Espana