Bayern Munich board member for sport Hasan Salihamidzic has revealed that the club want to discuss a new deal with Jamal Musiala.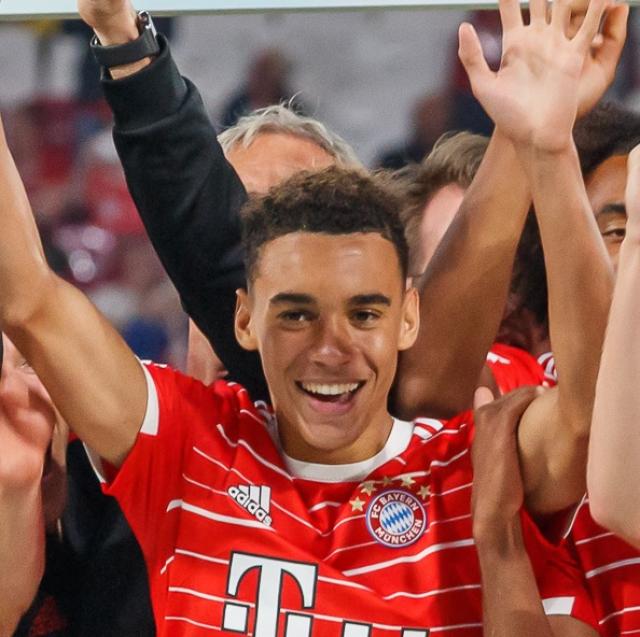 Photo: Steffen Prößdorf, CC BY-SA 4.0
Bayern Munich are keen to discuss a contract extension with 19-year-old rising star Jamal Musiala.
The 19-year-old attacker has made a name for himself with his performances for Bayern and Germany, and the German champions want to do all they can to keep him long term.
"We already told his mother, Carolin, and his management before the World Cup that we are very happy with Jamal and let them know that we want to sit down with them afterwards to talk about Jamal's future at FC Bayern," Bayern board member for sport Hasan Salihamidzic told Sport Bild.
"We at Bayern will do everything we can to continue to support him in his development."
Bayern CEO Oliver Kahn added:
"He has enormous qualities and is already showing that consistently at a high level at the age of 19. In addition, he is very ambitious and constantly wants to improve. We are happy to have him with us. Jamal is an important building block for the future of FC Bayern."

Musiala extended his contract until 2026 last year. According to Sport Bild, the 19-year-old's contract includes different dynamic salary adjustment clauses.
His salary has already risen from €5.5 million to €8 million and could potentially reach €11 million by the 2025/26 season, per the report.
Nevertheless, as indicated by Salihamidzic, it's likely that he will be offered a new deal on even better terms.
More about Jamal Musiala
More about FC Bayern