Sven Mislintat is leaving his position as VfB Stuttgart sporting director with immediate effect.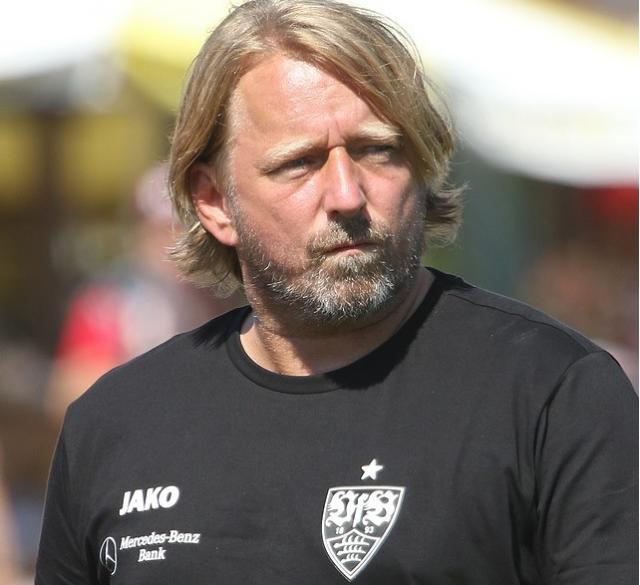 Photo: Jeollo, Vfb-exklusiv.de, CC BY-SA 3.0
VfB Stuttgart and sporting director Sven Mislintat have parted ways with immediate effect, the Bundesliga club have announced today.
The decision has been made after Mislintat turned down an offer from the club to extend his contract, which expires at the end of the season.
"Sven has decided not to accept our contract offer. We regret that. Ending the negotiations now is a joint decision by all those responsible. However, it does not change our mutual esteem," said VfB Stuttgart CEO Alex Wehrle.
"Sven Mislintat was part of our team for three and a half years and has always been straightforward and passionate about VfB. We owe him our thanks and respect for the work he has done. Sven Mislintat will always be a welcome guest in Stuttgart and at VfB."
Mislintat commented:
"In our discussions, we did not find a common denominator for continuing my work at VfB. I regret this very much, because VfB has become a real matter of the heart for me over the past few years and I would have liked to continue to play my part in the positive development of this great club.
"I will never forget my time in Stuttgart, emotional highlights like the promotion or the last-minute victory on the last matchday of last season will remain forever. I thank everyone who accompanied and supported me on my way and wish the team and the great fans only the best."
More about Stuttgart
Labbadia named as a candidate to take over as Stuttgart coach
Two candidates named as possible replacements for Mislintat at Stuttgart
Report: Mislintat heading for the exit door at Stuttgart
Mislintat says Stuttgart want to keep Sosa amid links to Newcastle, Atalanta and Inter
Xabi promises better football in 2023, Wehrle gives timetable for decisions on Wimmer and Mislintat
15:30 Kickoffs: Leverkusen conclude 2022 with three straight victories, Leipzig and Wolfsburg extend unbeaten runs