At a press conference yesterday, Germany captain Manuel Neuer revealed he was still planning to wear the OneLove armband at the 2022 World Cup. However, Germany and other European countries have now backed down from wearing the armband in Qatar, where homosexuality is illegal.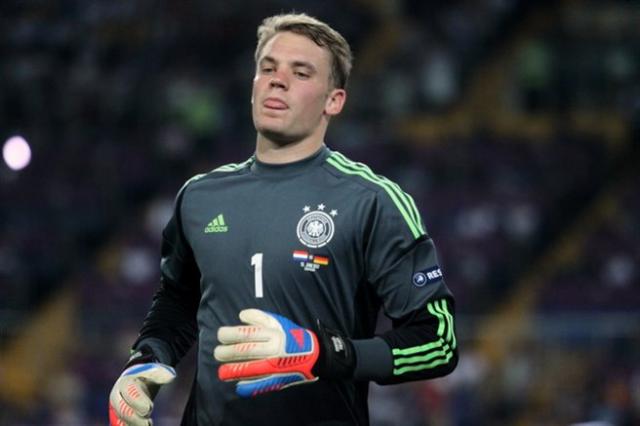 Germany and other European nations have backed down from wearing the 'OneLove' armband, which seeks to express solidarity with the LGBTQI+ community and promote diversity in football, at the World Cup in Qatar, citing the threat of disciplinary action from FIFA.
"Fifa has been very clear that it will impose sporting sanctions if our captains wear the armbands on the field of play. As national federations, we can't put our players in a position where they could face sporting sanctions including bookings, so we have asked the captains not to attempt to wear the armbands in Fifa World Cup games," said a joint statement from the football associations of England, Wales, Belgium, Denmark, Germany, the Netherlands and Switzerland.
"We were prepared to pay fines that would normally apply to breaches of kit regulations and had a strong commitment to wearing the armband. However, we cannot put our players in the situation where they might be booked or even forced to leave the field of play.
"We are very frustrated by the Fifa decision which we believe is unprecedented – we wrote to Fifa in September informing them of our wish to wear the One Love armband to actively support inclusion in football, and had no response. Our players and coaches are disappointed – they are strong supporters of inclusion and will show support in other ways."
FIFA released a statement on the matter earlier today, urging captains to wear "No Discrimination" armbands instead.
"FIFA is an inclusive organisation that wants to put football to the benefit of society by supporting good and legitimate causes, but it has to be done within the framework of the competition regulations which are known to everyone," stated FIFA.
More about Germany
Germany vs. Japan preview: Team news and predicted lineups
Kehrer speaks about favorite position, says West Ham move "paid off"
Gnabry: "We are in good shape"
Watch: Germany arrive at World Cup resort in Zulal
Top 10 iconic World Cup moments
Bierhoff gives update on Füllkrug after absence from training