In part two of an interview with Bulinews.com, Bayer Leverkusen boss Simon Rolfes raises concern about Germany's development of young talent.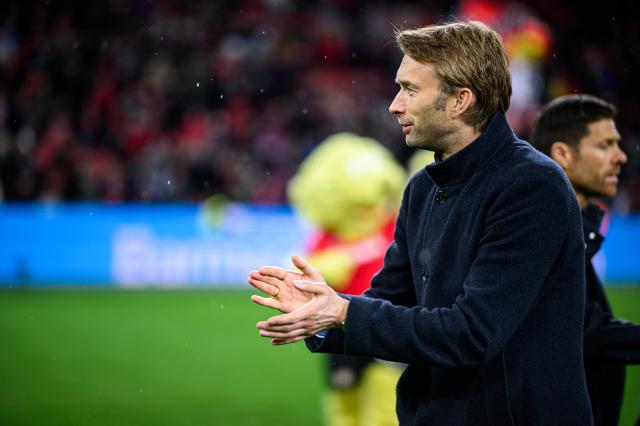 | | |
| --- | --- |
| Simon Rolfes. | Photo: Bayer 04 Leverkusen |
Bayer Leverkusen managing director for sport Simon Rolfes has become the latest voice to sound the alarm over the development of young players in Germany.
The likes of Germany general manager Oliver Bierhoff, former Germany Under-21 coach Stefan Kuntz and Borussia Dortmund CEO Hans-Joachim Watzke have previously expressed concern about the country's talent pool.
In an interview with Bulinews.com, Rolfes speaks in the same vein, explaining that he believes Germany have fallen behind countries such as France and Spain when it comes to nurturing young talent.
"For me, it would be easier if 80 percent of our squad came from our academy or from Germany in general. Then we wouldn't have to scout as much, and we would be more efficient. But we have a bit of a problem to face with the German youth development and the German market if we look at the top class. We don't have the same talent pool as Spain and France, who are both incredible. We are struggling a bit at the moment," Rolfes told Bulinews.com.
"Our development has to improve in general. We will always have talents like [Florian] Wirtz and [Kai] Havertz and have a good national team. But if you look at France, for example, there are some guys that didn't make their World Cup squad, who would be able to play in the starting eleven for Germany. Things were different in 2010, 2012 and 2014. Back then, Germany had a big possible squad, but that will not be the case in the next years."
Asked to explain why he believes this is the case, Rolfes pointed at a lack of identity and mentality.

"I think the football culture and the youth academies in Germany have to develop to play more intelligent football and be aware of the physical side of the game at the same time. French players are very privileged physically. The Spanish players are not, so they have to be smart and technical. In Germany, we need to find the right mix of technical ability and intelligence because we're not that fast and strong compared to France for example. Maybe we can use our discipline and our will to work, but there's a lack at the moment.
"Germany is a wealthy country, and if you look at the academies, you can see a clear development. The question is: Are the players willing to play football every day? Or do they think it's cozier to stay in their living room playing esport and doing other stuff?"
In part one of the interview, Rolfes spoke with Bulinews about Bayer Leverkusen's approach to global scouting, using the case of Jeremie Frimpong as a successful example.
More about Leverkusen
Wirtz explains absence from Germany's World Cup squad
Sky Report: Leverkusen linked with Salzburg keeper Köhn
Bayer Leverkusen arrive in St. Louis for inaugural game at CITYPARK
Fernando Carro interview: Bayer Leverkusen CEO says Bundesliga rights are "sold under value", questions 50+1 rule
Bundesliga Team of the Week: Matchday 15
Bundesliga Tactics Talk: Round 15