Hansi Flick was impressed with what he saw from Niclas Füllkrug in yesterday's 1-0 win over Oman.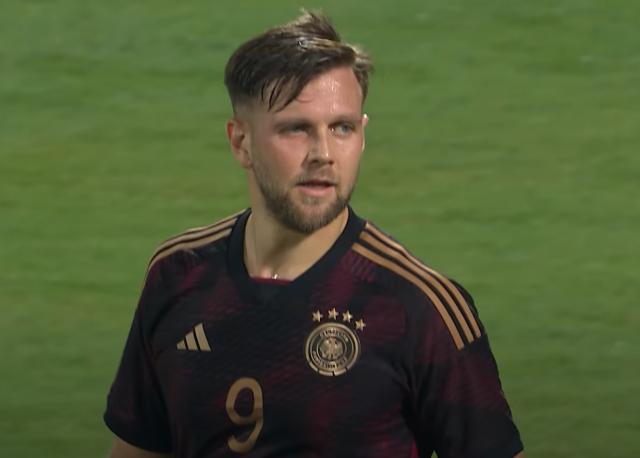 Germany coach Hansi Flick praises Niclas Füllkrug after the Werder Bremen striker came on to score a debut winner in Wednesday's 1-0 World Cup warm-up friendly win over Oman.
"Our performance was better in the second half. Niclas Füllkrug deserved his goal, you could see the effect he had on the game with his presence," Flick said after the game.
Asked if Füllkrug could start against Japan in Germany's first World Cup game on Wednesday, Flick responded:
"I told the team you have to show that you are ready for the World Cup, and he showed that. He was very present, did a good job and scored a goal. But we still have a few days to decide. I don't want to reveal too much."
Füllkrug replaced another debutant – 17-year-old Youssoufa Moukoko – at half-time. Evaluating the youngster's performance, Flick said:
"I wasn't really satisfied with the first half overall. But you also need players around you who make things happen. He's young, he'll be 18 in the next few days. I'm really happy with the way he's giving everything in training, everything's wonderful. Give him the time he needs. We want to support him."
More about Niclas Füllkrug
Füllkrug and Günter react to their World Cup call-ups
Bundesliga Tactics Talk: Round 15
Füllkrug thanks teammates and Werner for his World Cup nomination
Flick explains decision to call up Götze, Füllkrug and Moukoko
The six candidates to be named Bundesliga Player of the Month for October
Goretzka hopes for Füllkrug and Moukoko to be included in Germany's World Cup squad