In an interview with Bulinews.com, Bayer Leverkusen CEO Fernando Carro says he believes the international Bundesliga rights are "sold under value" and that the 50+1 rule is no longer "up to date".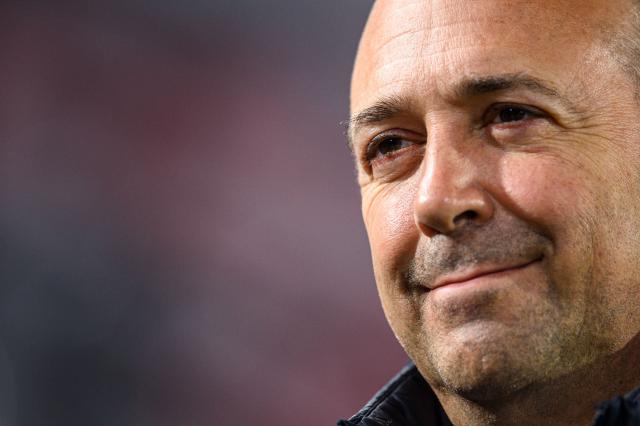 | | |
| --- | --- |
| Fernando Carro. | Photo: Bayer 04 Leverkusen |
With its top-class football, stunning atmosphere and affordable ticket prices, the German Bundesliga is undeniably one of the biggest and most attractive football leagues in the world. Yet, in terms of international appeal, the German top-flight seems to have plenty of untapped potential.
When it comes to revenue from international tv rights, for example, the Bundesliga generates just €270 million per year, according to Enders Analysis (via Financial Times). In comparison, the Spanish La Liga and English Premier League make €900 million and €2 billion from global tv rights, respectively.
Fernando Carro, Bayer Leverkusen CEO and board member of the European Club Association (ECA), is one of the voices calling for the Bundesliga clubs and the German Football League (DFL) to increase their efforts globally.
"I believe that our rights are sold under value. If you look at the amount of money we get compared to La Liga and the Premier League, it doesn't reflect the importance of the Bundesliga," Carro told Bulinews.com at a media roundtable in Leverkusen.
"All the big clubs in the Bundesliga have to increase their efforts, not only to make their own club known, but to make the Bundesliga more known. That's why Bundesliga clubs are working together with the DFL about increasing the awareness," he added.
Asked by Bulinews.com to explain why he believes the Bundesliga has fallen behind the other top league in terms of international appeal, Carro responded:

"Looking at it from the outside and without knowing all the details, I don't think it's something we have focused enough on. We haven't invested enough, and we haven't been very good operationally. I don't like it when people say that it's because we don't have big stars like Messi and Ronaldo or that it's because Bayern are always winning. Of course, these things have an impact, but there are other factors too. We have to work on six of seven things at the same time."
As part of their branding strategy, Bayer Leverkusen have travelled to North America twice this year. Back in May, the team went to Mexico to play a friendly against 10-time Liga MX champions Toluca, and they're currently underway with a five-day trip to the United States, where they will be opening the brand new CITYPARK Stadium tomorrow with a friendly against newly-formed MLS outfit St Louis CITY.
"The 50+1 rule is not up to date"
Last year, the 36 Bundesliga and 2. Bundesliga clubs decided against pursuing a deal that would generate €300 million through the partial sale of the league's international tv rights, according to Financial Times.
However, a few months ago, the clubs revived talks with buyout groups over a multibillion-euro investment, including the possibility of creating an entity that would control the Bundesliga's media and commercial rights, per the report.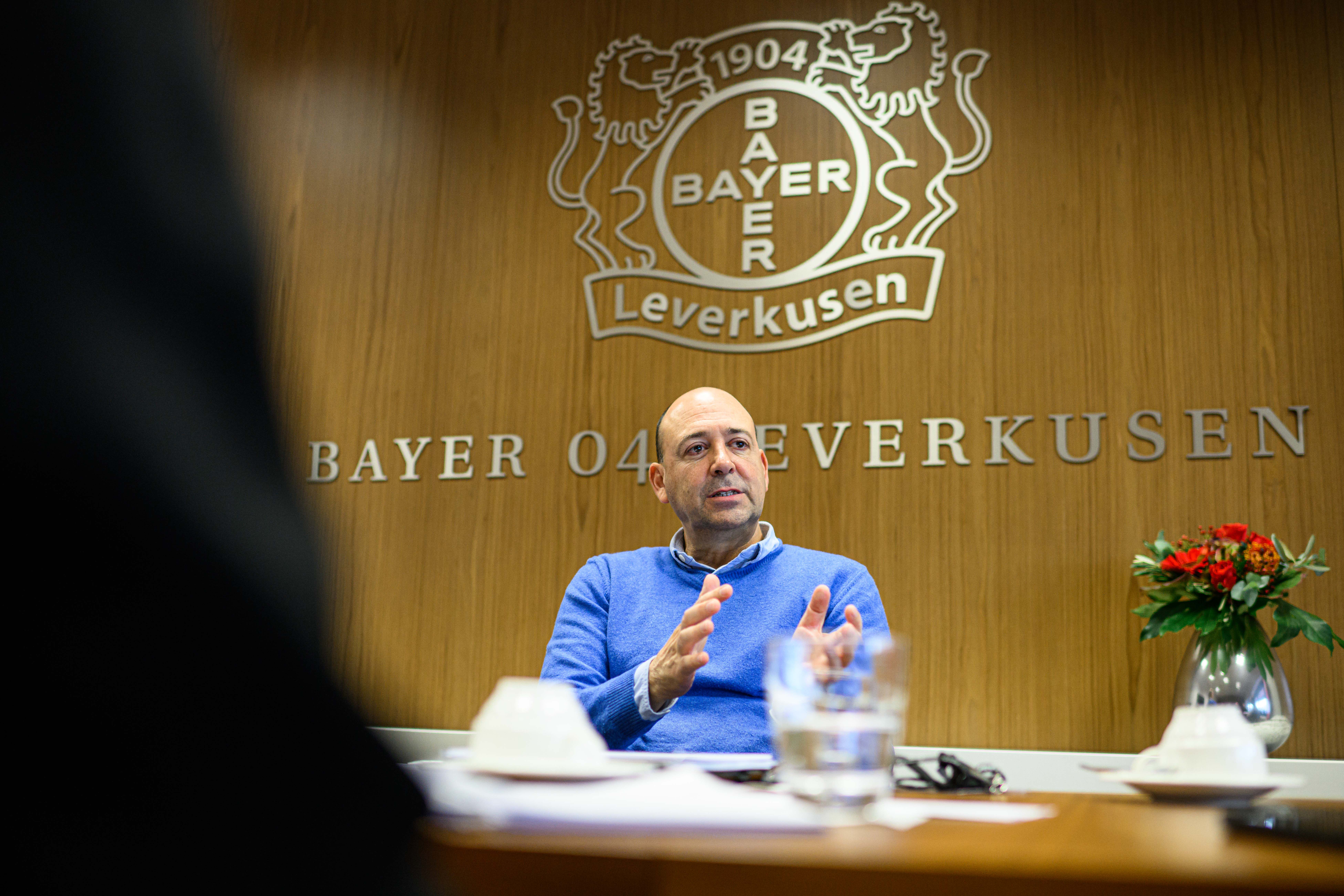 Fernando Carro spoke to Bulinews at a media roundtable in Leverkusen (Photo: Bayer 04 Leverkusen). 
Traditionally, there has been resistance to private equity investment in a country where almost all football clubs are controlled by their members in accordance with the 50+1 rule, which ensures exactly that, making it impossible for external investors to acquire the majority share.
Founded and owned by pharmaceutical company Bayer, Bayer Leverkusen are one of three German clubs exempt of this rule alongside Hoffenheim and Wolfsburg, who are controlled by German billionaire Dietmar Hopp and automotive manufacturer Volkswagen, respectively. RB Leipzig is another special case, having found a way to circumvent the 50+1 rule to put the control in the hands of energy drink giant Red Bull.
While most German clubs want to maintain the 50+1 rule, Fernando Carro believes the current structure should at least be questioned.
"It's an advantage for us that we are exempt from the 50+1 rule because this makes it possible for us to combine the strength of the Bayer cooperation with the strength of a football club that has been sportingly successful in the past 40 years," Carro told Bulinews.com.
"I'm a liberate person, and I think you should make your own decisions at every club. Why have a rule like this that is valid for everyone? I think that if a club have found a sponsor that wants to buy over 50 percent of the rights, they should be allowed to sell. The 50+1 rule is not up to date," he continued.
"You can have good and bad investors. If we didn't have the 50+1 rule, it would be up to each club to decide if they wanted to enter a relation with an investor. Each club would have to decide if the partnership would be good or not. If the rule wasn't there, nobody would force any club to make a deal with anyone."
Since German football is characterized by fan involvement in a football world where more and more clubs are taken over by external investors, one of the main arguments against abolishing the current structure is that it would put the Bundesliga at risk of losing its identity.
"The challenge would be to maintain the uniqueness of the Bundesliga," admitted Carro.
"If you maintain the 50+1 rule, there is no risk, but if you get rid of it, there would of course be a risk of certain unwanted investors arriving and a risk of losing a bit of the Bundesliga's uniqueness. But just as I'm liberal, I'm always in favor of trying things you're convinced of, even if it's difficult."
For now, however, Carro knows that a fundamental change in structure is not a realistic possibility.
"The majority in German football are not in favor of abolishing the 50+1 rule, at least not openly, so it's not a battle I'm entering. I'm teasing a little bit, but I know it's a battle I can't win," stated the Bayer Leverkusen chief.
More about Leverkusen
Bundesliga Team of the Week: Matchday 15
Bundesliga Tactics Talk: Round 15
Xabi promises better football in 2023, Wehrle gives timetable for decisions on Wimmer and Mislintat
15:30 Kickoffs: Leverkusen conclude 2022 with three straight victories, Leipzig and Wolfsburg extend unbeaten runs
Stuttgart confirm Silas and Nartey also out for Leverkusen
Bayer Leverkusen vs. Stuttgart: Can Die Werkself claim a third straight victory?