In a self-critical interview with Kicker, Kingsley Coman admits he's demanding more from himself.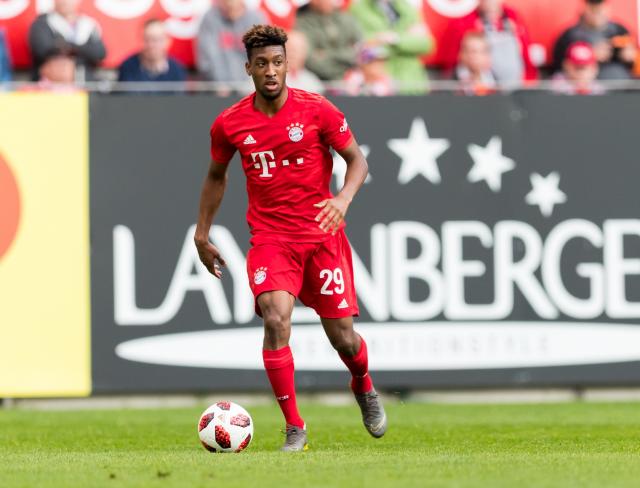 | | |
| --- | --- |
| Kingsley Coman. | Photo: Sven Mandel / CC-BY-SA-4.0 |
Kingsley Coman has expressed disappointment wit his performances in the first half of the season.
The French winger has mostly been used as a substitute lately, having featured a total of 14 times with a goal and five assists to his name this term.
"At the moment, it's not perfect for me personally," Coman honestly admitted in an interview with Kicker.
"But we're winning, and that's crucial for the team. I didn't play badly, but I wasn't outstanding either. I expect more from myself, but I know that will come with time."
For now, Coman will turn his attention to his first World Cup with France.
"It will be my first and maybe last World Cup, because in football you never know. I'm 26 now, maybe I'll be better at 30, but physically not at my peak anymore," said Coman, who missed France's 2018 World Cup triumph in Russia due to an injury.
"My problem could be that we might play without wingers, but with two strikers and a No. 10 instead as in the last internationals. That would leave the wing-back role as the only possibility for me. I can play there, but it's not my favorite position," he added.
More about Kingsley Coman
Bundesliga Tactics Talk: Round 12
Bundesliga Tactics Talk: Round Nine
Kingsley Coman back in running training
Bayern lose Hernandez for 4-6 weeks with muscle tear
Kahn thrilled with Coman's extension
Bundesliga Tactics Talk: Round Five
More about FC Bayern
Bundesliga Team of the Week: Matchday 15
Bundesliga Tactics Talk: Round 15
Report: Flick has ruled out using Kimmich at right-back at the World Cup
Musiala puts on a show in Bayern's win over Schalke
Stanisic extends with Bayern through 2026
Watch: Episode 2 of Bayern's World Squad 2022 documentary