Hansi Flick rewarded Niclas Füllkrug's incredible form with a call-up to the World Cup squad and the striker shared his emotions with the media on Thursday.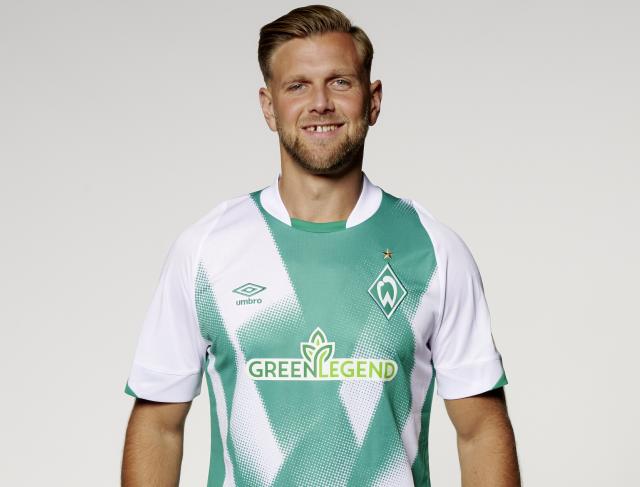 Niclas Füllkrug was overwhelmed with joy to earn a spot in Germany's World Cup squad, which was best seen during teammate Leonardo Bittencourt's sensational Instagram video. Werder's no. 9 spoke to the media on Thursday:
"I thanked the boys for their support and for what they made possible. Because the successful time we are experiencing together is why I have now made it."
Adding, "A World Cup is the greatest thing you can experience as a footballer. But it is an award that affects not only me, but the whole team and the whole club."
Füllkrug finally waxed lyricals about manager Ole Werner's tactics that have allowed him to thrive back in the top flight:
"It would not have been possible if we did not play such offensive football as promoters."
More about Niclas Füllkrug
Flick explains decision to call up Götze, Füllkrug and Moukoko
The six candidates to be named Bundesliga Player of the Month for October
Goretzka hopes for Füllkrug and Moukoko to be included in Germany's World Cup squad
Confirmed: Füllkrug to miss out against Bayern
Füllkrug lists injuries leading to substitution, reveals team nickname for Weiser
Bundesliga Tactics Talk: Round 12
More about Bremen
Predicted Bundesliga lineups: Matchday 15
Bundesliga Tactics Talk: Round 14
Gnabry bags hat-trick as Bayern crush Werder to claim ninth successive win
Bayern Munich vs. Werder Bremen preview: Can Werder shock the record champions?
Nagelsmann comments on PSG draw, gives squad update ahead of Werder clash
Predicted Bundesliga lineups: Matchday 14