Bayern Munich and Germany star Jamal Musiala has looked ahead to the World Cup in an interview with Kicker.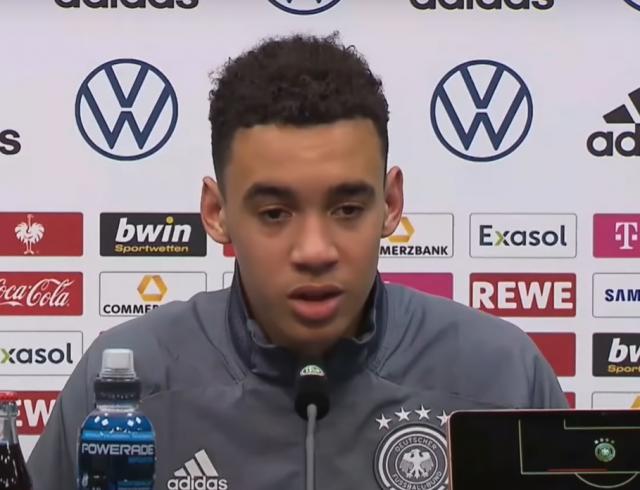 In a large interview in today's edition of Kicker, Bayern Munich star Jamal Musiala discusses his goals for the upcoming World Cup and reveals the position he'd like to play for Germany at the tournament.
"I think we have a really good team that can go really far. The quality is there to be a good contender for the title. We go into the tournament with the mindset of being able to win the trophy. Is it realistic? Yes! You have to believe that you can win," Musiala told Kicker (via @iMiaSanMia).
The 19-year-old added that he wants to "help the team, score as many goals as possible, create chances and play like I do here in Munich. If we don't win the title, we'll be disappointed. I want to win every game."
Asked about the role he'd like to play, the Bayern attacker said:
"It's Hansi Flick's decision. I would of course prefer to play as a No. 10, from there I can also play well in the half spaces"
More about Jamal Musiala
15.30 Kickoffs: Bayern survive surprising test from Hertha, Leipzig and Wolfsburg maintain momentum
Bundesliga Tactics Talk: Round 12
15.30 Kickoffs: Bayern move top with win over Mainz, Felix Nmecha brace leads Wolfsburg past Bochum
Bundesliga Tactics Talk: Round 11
Nagelsmann, Choupo, and Musiala all smiles after FCB win: "World Class!"
Nagelsmann believes Musiala or Bellingham should have won the Kopa Trophy