Ole Werner has confirmed that Niclas Füllkrug will not be available for Werder Bremen's game againts Bayern Munich tomorrow.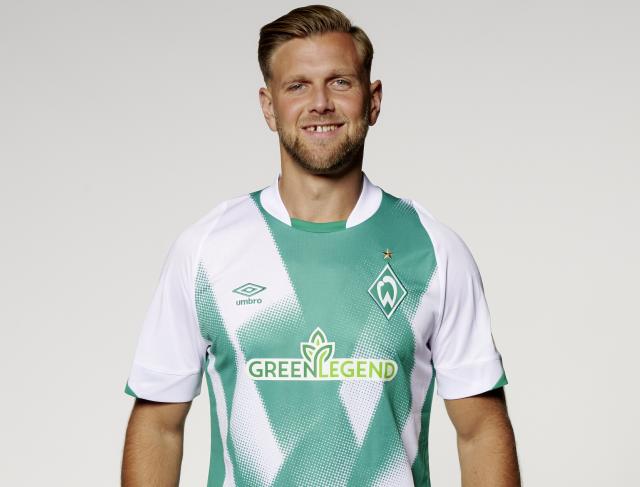 Werder Bremen will have to manage without their leading goalscorer when they travel to Munich to face reigning German champions Bayern tomorrow evening.
The 29-year-old picked up a knock in Sunday's 2-1 win over Schalke 04 that is still causing him problems.
"Niclas Füllkrug won't be travelling to Munich with us. He's still having problems with his back," Werder coach Ole Werner told reporters at a press conference today.
However, Füllkrug should be ready for the World Cup if called upon by Germany coach Hansi Flick, with Werner expecting him to return this weekend.
"He'll probably be available again against Leipzig," noted the Werder coach.
Füllkrug is yet to make his debut for Germany, but is seen as a candidate for the World Cup squad because of his great form this season (10 goals in 13 Bundesliga games).
More about the match
Nagelsmann comments on PSG draw, gives squad update ahead of Werder clash
More about the teams
Bundesliga Tactics Talk: Round 13
Bundesliga Team of the Week: Matchday 13
Predicted Bundesliga lineups: Matchday 14
Musiala discusses World Cup goals and his favorite position
Champions League last-16 draw: Bayern, Dortmund, Leipzig and Frankfurt discover opponents
More about Niclas Füllkrug
Füllkrug lists injuries leading to substitution, reveals team nickname for Weiser
Bundesliga Tactics Talk: Round 12
Flick responds to leaked squad list: "Not all the names traded are accurate."
Bundesliga Tactics Talk: Round 11
Füllkrug frustrated with poor defending off throw-ins after Freiburg loss
Werner and Füllkrug confirm that suspended Ducksch should return and start