Germany: Bundesliga
⚽ N. Füllkrug (30), ⚽ M. Ducksch (76)
Werder Bremen have issued an update on the minor injuries that Niclas Füllkrug and Marvin Ducksch sustained against Schalke.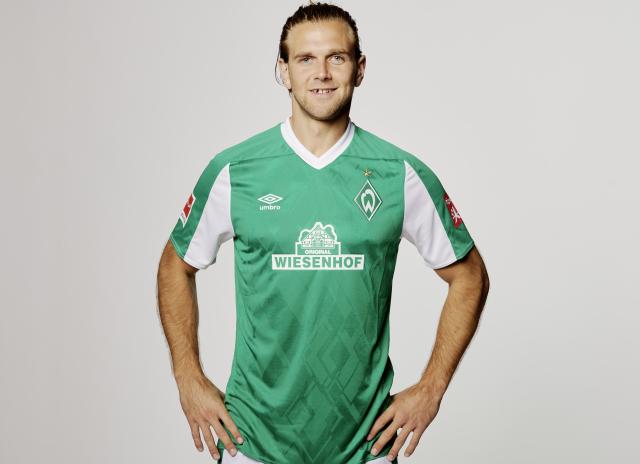 | | |
| --- | --- |
| Niclas Füllkrug. | Photo: Werder Bremen |
Goals from Niclas Füllkrug and Marvin Ducksch earned Werder Bremen a 2-1 victory over Schalke 04 in the Bundesliga last night.
Unfortunately, Werder's two goalscorers both sustained injuries, and the club have now given an update on the duo.
"Both Niclas Füllkrug (bruised back) and Marvin Ducksch (elbow pain) suffered minor injuries yesterday," said the club in a statement.
While Ducksch will return to training tomorrow, Füllkrug "is day-to-day currently," added the club.
If they'll be fit for Werder's mid-week game against Bayern is currently unclear.
More about the match
Füllkrug lists injuries leading to substitution, reveals team nickname for Weiser
Füllkrug and Ducksch lead Werder over plummeting Schalke
Werder Bremen vs. Schalke 04 preview: Reis looking for first victory
More about the teams
Bundesliga Tactics Talk: Round 12
Friedl's suspension reduced to just one game
Eight players from the Bundesliga and 2. Bundesliga included in Japan's World Cup squad
Schalke confirm Ouwejan's loss for the year
Predicted Bundesliga lineups: Matchday 13
More about Bremen
Füllkrug's header earns Werder another late win
Werder Bremen vs. Hertha BSC preview: Werder try to avoid four losses in a row
Flick responds to leaked squad list: "Not all the names traded are accurate."
Bremen officially appeal Friedl's suspension
Predicted Bundesliga lineups: Matchday 12
Friedl suspended for two games