Any and all talk of Grischa Prömel potentially making it on to Bundestrainer Hansi Flick's World Cup squad is now officially over after it was revealed that the Bundesliga veteran suffered a broken ankle in Hoffenheim's 1-3 loss to Leipzig on Saturday.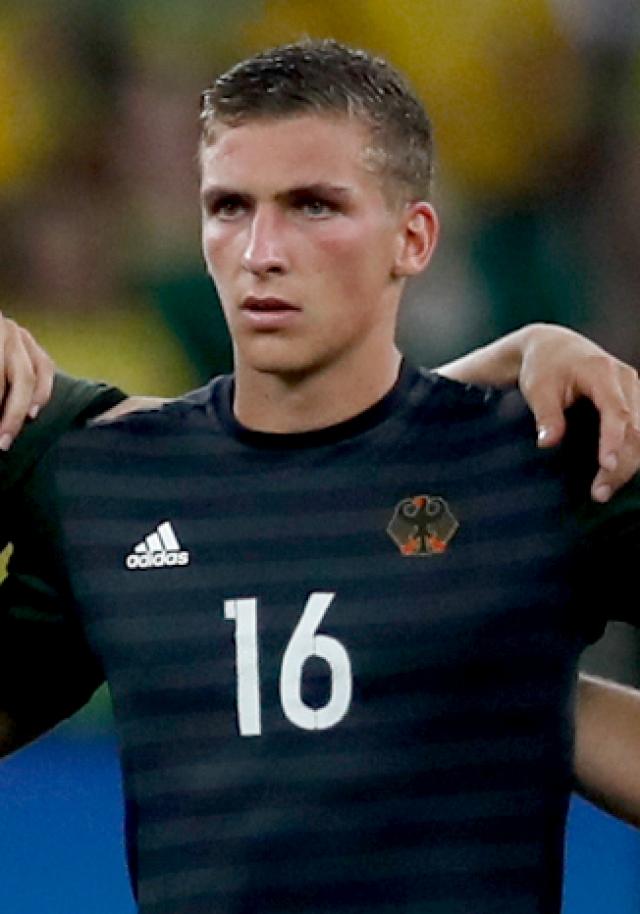 | | |
| --- | --- |
| Grischa Prömel | Fernando Frazão/Agência Brasi CC-BY-SA 3.0 |
Twenty-seven-year-old attacking midfielder Grischa Prömel, who has represented Germany at both the U21 level and Olympics, had been in the midst of a highly effective season after returning for his second stint with TSG 1899 Hoffenheim this summer. The Stuttgart native garnered a great bit of attention in German footballing circles for his performances this year.
Though Prömel wasn't  on a leaked preliminary World Cup roster released by German tabloid Sport Bild (later discredited by Hansi Flick) some two weeks ago, rumors were circulation that the former Karlsruher SC and 1. FC Union Berlin man might be on Flick's radar earlier this week. Prömel was reportedly told by head-coach André Breitenreiter that was on Flick's list.
If such rumors were true, there's certainly no way that Prömel is in Flick's plans now. Subbed off with what appeared to be a severe injury in the 17th minute of Hoffenheim's loss to Leipzig on Saturday, Breitenreiter confirmed the worst after the full time whist. A broken ankle will sideline Prömel through the winter break and most likely well after the resumption of Bundesliga play on January 20th.
The Kraichgau club posted tributes to their stretchered off player on their social media feeds on Saturday. Teammate Christoph Baumgartner missed an official apology for his involvement in the injury. The Austrian crashed into Prömel prior to the roll-up.
Diesen Worten können wir uns nur anschließen 💙 pic.twitter.com/S9wy5OYYpj

— TSG Hoffenheim (@tsghoffenheim) November 5, 2022
"Der Verdacht hat sich leider bestätigt: Grischa #Prömel hat sich schwer verletzt, er hat eine Fraktur des Knöchels. Ob der Bandapparat beschädigt ist, müssen weitere Untersuchungen zeigen."

So bitter.

Gute Besserung, Grischa!

Du kommst noch stärker zurück! pic.twitter.com/YG0XY1JwMd

— TSG Hoffenheim (@tsghoffenheim) November 5, 2022
More about Hoffenheim