Striker Florian Dietz could be out for the rest of the season after tearing his ACL against Hoffenheim.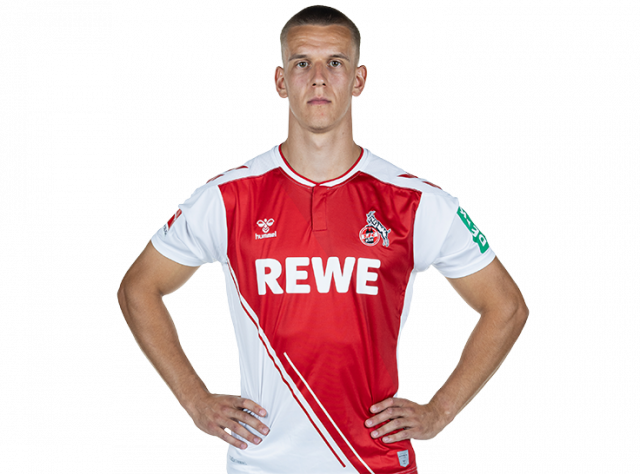 | | |
| --- | --- |
| Florian Dietz. | Photo: FC Köln |
Another injury has hit the Köln camp with Florian Dietz diagnosed with an ACL injury. There is no exact timetable for his return, but there's a good chance he'll miss the rest of the campaign.
Steffen Baumgart commented, "First and foremost, I really feel for Flo. But he is a real fighter. He fought back after his first knee injury and his serious shoulder problem with a real discipline. He'll do that again and we will do everything to support him on his way. It is really bitter, that we've lost another player through no fault of our own."
Dietz was promoted from Köln's reserve team before the season and had tallied three goals thus far. The operation will be performed by team doctor Dr. Peter Schäferhoff on Wednesday.
More about Florian Dietz
Bundesliga Tactics Talk: Round 12
Bundesliga Tactics Talk: Round Eight
Köln's European dream in peril following upset loss
Baumgart commits to Dietz and Schwäbe against Fehérvár: "No rest rotations."
Bundesliga Tactics Talk: Round Two
2022/23 Bundesliga Tactical Previews: "The Middle Seven"
More about FC Köln
Bruun Larsen: "We cannot be satisfied"
Köln vs. Hoffenheim preview: Second game in three days for the hosts
Köln's match against Hoffenheim will not be postponed
Köln in talks with DFL about possible postponement of Hoffenheim clash
Köln's meeting with Slovácko postponed as fog descends
Predicted Bundesliga lineups: Matchday 12