Germany: Bundesliga
⚽ R. Skov (11), ⚽ M. Dabour (45), ⚽ R. Skov (59)
Schalke sporting director Rouven Schröder tried to dodge questions surrounding Frank Kramer's future after their loss to Hoffenheim on Friday night.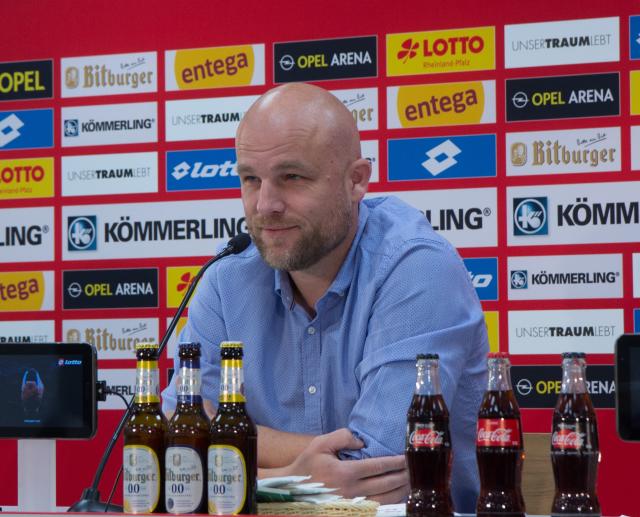 | | |
| --- | --- |
| Rouven Schröder. | Photo: Olaf Kosinsky, Wikimedia Commons, CC BY-SA 3.0 |
Through ten Bundesliga games, Schalke have acquired six total points with just one win. A loss against Hoffenheim was supposed to be "endgame" for coach Frank Kramer and that's still likely the case. After the defeat, Sporting Director Rouven Schröder stated:
"Nothing is certain. Frank Kramer is our coach – and yet we will analyze the game, that's quite clear." He then added there are "no guarantees" for anything.
When asked about his job status, Kramer said, "That's not my issue. I'm not the right person to talk to. I give everything every day and I will continue to do so."
"Our fans are simply incredibly good, they're outstanding. Just when I talk about it, I get goosebumps."
Schalke play Hoffenheim again on Tuesday in the DFB-Pokal. There's a very good chance Kramer won't be pacing the touchline.
More about the match
Hoffenheim rout luckless Schalke as pressure mounts on Kramer
Schalke 04 vs. Hoffenheim preview: Can the hosts avoid a fourth consecutive defeat?
Kramer endorses back-three ahead of Hoffenheim match
More about the teams
Breitenreiter on penalty: "(Weiser) did it very cleverly"
Bundesliga Tactics Talk: Round Nine
Report: Frank Kramer is losing the faith of his Schalke squad
Predicted Bundesliga lineups: Matchday 10
Kramer: "Our only goal is to stay in the league"