Europe: Champions League
⚽ A. Vlkanova (62), ⚽ J. Kliment (75)
⚽ S. Mané (10), ⚽ T. Müller (14), ⚽ L. Goretzka (25), ⚽ L. Goretzka (35)
Thomas Müller was subbed off in the 25th minute against Viktoria Plzen, but manager Julian Nagelsmann confirmed it was just a precaution due to muscle stiffness.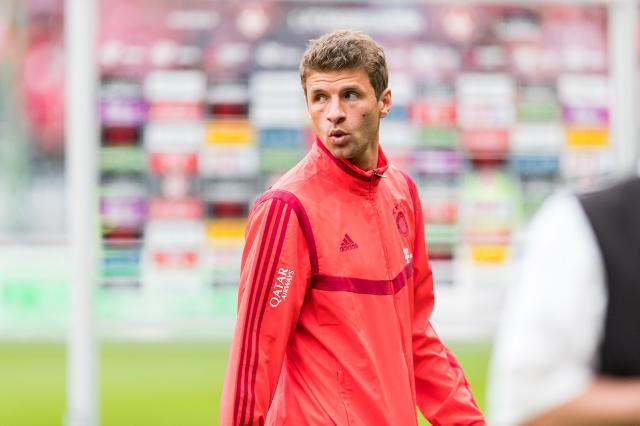 | | |
| --- | --- |
| Thomas Müller | Sven Mandel CC-BY-SA 4.0 |
After spending time away from the team due to covid and a cold, Thomas Müller was replaced by Mathys Tel in just the 25th minute in his return to the pitch on Wednesday. After the game, Julian Nagelsmann played down any fears by stating to DAZN:
"The muscles in the back have closed a bit from the nerve, but I think it's nothing bad. No risk for the weekend."
Müller looked to be in an excellent mood following the match and Bayern fans shouldn't have any concern for his status against Freiburg this weekend.
More about the match
Bayern march through to Champions League knockout stages with win over Plzen
Nagelsmann discusses playing time battle between strikers
Neuer, de Ligt, Gnabry and Davies to miss Bayern's game against Viktoria Plzen
Viktoria Plzen vs. FC Bayern preview: Team news and predicted lineups
More about the teams
Nagelsmann on Bayern's Champions League draw: "It's a very demanding group full of challenges"
FC Bayern vs. Viktoria Plzen preview: Team news and predicted lineups
Bayern reportedly looking at Marcus Thuram
Harry Kane reacts to Bayern links
Bayern reportedly willing to set record fee for Kane