Europe: UEFA Nations League
Speaking ahead of what will undoubtedly be a special game for him, Jamal Musiala says he's feeling "fully motivated".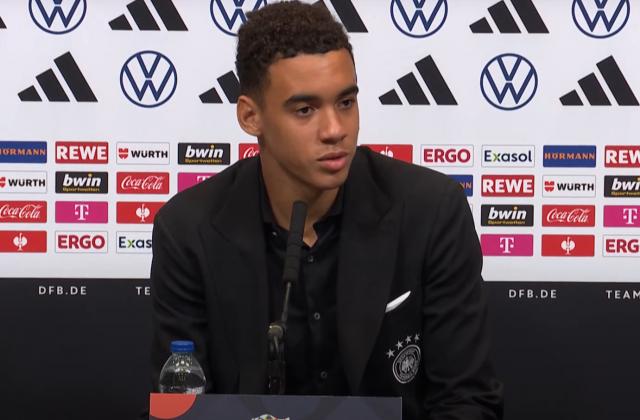 Germany and FC Bayern attacker Jamal Musiala is looking forward to tonight's UEFA Nations League clash with England.
The 19-year-old represented England at youth level, but chose to switch allegiance to Germany and made his senior international debut in March 2021.
Musiala has been part of the German national team set-up ever since and is set to make his 16th appearance tonight, having been promised a starting spot by Germany coach Hansi Flick.
"I always enjoy being in England. I feel fully motivated to be facing England. With my background and everything, I'm really looking forward to it and can't wait," Musiala told reporters ahead of the away clash with England.
"England are a strong team. It's the perfect game for both teams, since both want to head to the World Cup feeling confident.
"I always have the same mindset. I try to give it everything in every game, and have the same motivation for every game. I don't allow the situation to influence my mindset."
More about the match
Southgate: Kimmich is "fundamental" to the German national team
England vs. Germany preview: Team news and predicted lineups
More about the teams
Confirmed lineups: Germany vs England
Germany pegged back by England in absorbing Munich clash
Müller, Flick, Gündogan, Hofmann, and Wolff react to draw with England: "It's still only Nations League"
Flick: "It's better to lose now than at the World Cup"
Müller: "A lot of us are having a tough time in club football right now, and we didn't play as well as we can"
Flick opens up on his future as Germany coach