On both sides of kickoff, VfL Wolfsburg chief executive Jörg Schmadtke and Max Kruse himself addressed the talk of the 34-year-old attacker's purported dissatisfaction with his current role with the team.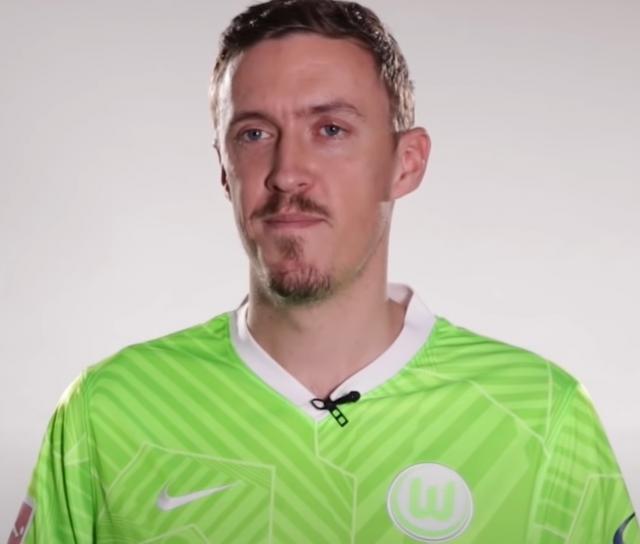 The fact that the ever outspoken Max Kruse wasn't necessarily happy with his lack of playing time under new VfL Wolfsburg coach Niko Kovac surprised literally no one. It was immediately believable that a vocal competitor such as Kruse and there seemed to be no sense in denying it. Acting Wolfsburg sporting CEO Jörg Schmadtke, likely preparing to wrap up his final transfer window with the club, did insist that Kruse would not be moved before the deadline comes next Thursday.
Schamdtke reiterated this point when speaking to Sky Germany prior to kickoff against RB Leipzig on Saturday. The 58-year-old actually felt the need to emphasize it twice to his interviewer.
"What's up with you guys?!" Schamdtke responded when his interviewer asked him to comment on Kruse's place in the starting XI, "If he doesn't play, you're unhappy, if he plays, you're unhappy. Now you should just let him play."
"I assume that he'll still be here on Thursday," Schmadtke took care to stress, "This huge fuss…he'll still be here."
Kruse himself, in something of a more irritated mood after the team fell 0-2 to their hosts, was more noncommittal.
"We'll see," said the 34-year-old told his Sky interviewer when asked about a potential transfer, "I've already commented on it and that opinion stands. You [media guys] need a bit of fodder. Whether I'm dissatisfied or not, it doesn't really matter."
Kruse confirmed that he had spoken with Schmadtke about the situation prior to the match.
More about Max Kruse
15.30 Kickoffs: Wolfsburg remain winless, Leverkusen and Union Berlin earn big victories
Kruse not "currently" for sale despite lack of playing time, says Wolfsburg boss
Bundesliga Tactics Talk: Round Three
Max Kruse not pleased with role at Wolfsburg
Bundesliga Tactics Talk: Round One
Wolfsburg pummel Mainz with Kruse hat trick and Wind brace
More about Wolfsburg
Kovac: Wolfsburg need "passion and aggressiveness" against Leipzig
RB Leipzig vs. Wolfsburg preview: Both sides aiming for first win
Tactical analysis of Niko Kovac's Wolfsburg
Kovac offers differing takes on Otavio and Baku
Wimmer set to sit out again
Americans in the Bundesliga: Six actors covered as more players log minutes in week three