Steffen Baumgart has insisted that FC Köln are not in talks to sign Joel Pohjanpalo from Bayer Leverkusen.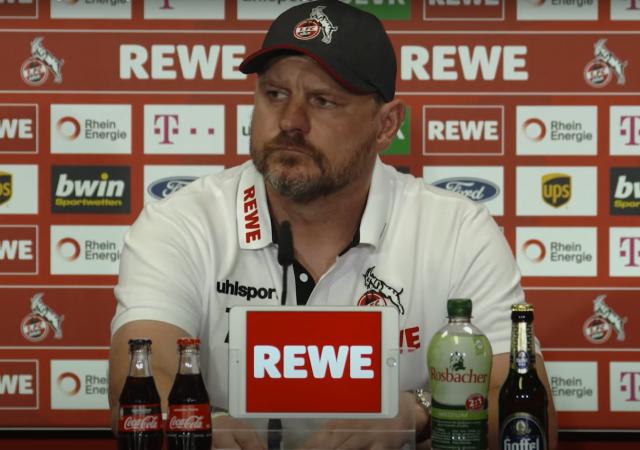 FC Köln coach Steffen Baumgart has poured cold water on a report claiming that 'The Billy Goats' are set to sign Joel Pohjanpalo from Bayer Leverkusen.

Pohjanpalo has been touted as a replacement for Anthony Modeste, who has joined Borussia Dortmund, but Baumgart insists there are no talks with the 27-year-old.
"No striker has signed yet, and just a hint: No striker will sign before I have talked to him. No one has spoken behind the scenes either," Baumgart told reporters.
In fact, it's possible that Köln will not bring in a new forward, with Baumgart stating that he's happy with his current attacking options.
"If someone is brought in, then I don't ask myself whether I'm getting a better player, but whether I'm blocking the way for one of my young players. When I see the guys working and running, that's exactly our philosophy," noted the Köln boss.
More about Joel Pohjanpalo
Report: Köln focus on Pohjanpalo as favored Modeste replacement
Leverkusen updates: AEK emerge as suitors for Pohjanpalo, Iker Bravo loan could take time
Leverkusen confirm clubs are "intensively looking" at Pohjanpalo
Report: Tigges to Köln talks in "advanced stage"
Kicker Report: Leverkusen prepare to cut Azhil loose and shop Pohjanpalo
Confirmed: Caykur Rizespor take Pohjanpalo on loan