According to Bild information, Palmeiras and Atlético Mineiro are both holding discussions to sign the Leverkusen winger.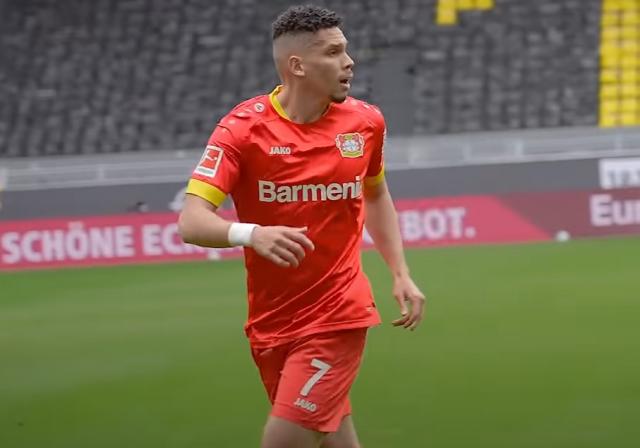 Paulinho and his management are getting closer to receiving their wish for a move out of Germany. Per Bild, Brazilian clubs Palmeiras and Atlético Mineiro are the favorites to sign Paulinho on a free transfer. Although his Leverkusen deal expires in 2023, it's likely the contract will be dissolved by both sides.
The 22-year-old was left out of Leverkusen's squad on Matchday 2 due to poor performances in training. Paulinho moved to the Bundesliga from Brazilian side Vasco da Gama in 2018 and has since tallied 8 goals and 5 assists in 73 appearances.
Time is of the essence to get this deal through the door, as Brazil's summer window closes on Monday, August 15th.
More about Paulinho
Seoane provides updates on Paulinho, Bellarabi, and Adli
Report: Paulinho could be moved this summer
Paulinho expected to leave Leverkusen this summer
15.30 Kickoffs: Fürth officially relegated, race for Champions' League tightens
Bundesliga Tactics Talk: Round 24
Confirmed: Two more COVID cases for Leverkusen
More about Leverkusen
Bundesliga Tactics Talk: Round Two
15.30 Kickoffs: Eintracht-Hertha ends in controversial draw, late wins for Augsburg and Hoffenheim
Report: Köln focus on Pohjanpalo as favored Modeste replacement
German football strongly represented in France Football's lists of award candidates
Report: Leverkusen interested in Brazilian winger
Bayer Leverkusen vs. FC Augsburg preview: Do Augsburg stand a chance?