For the second consecutive spring, TSG 1899 Hoffenheim will be sending American defender Chris Richards back to FC Bayern München.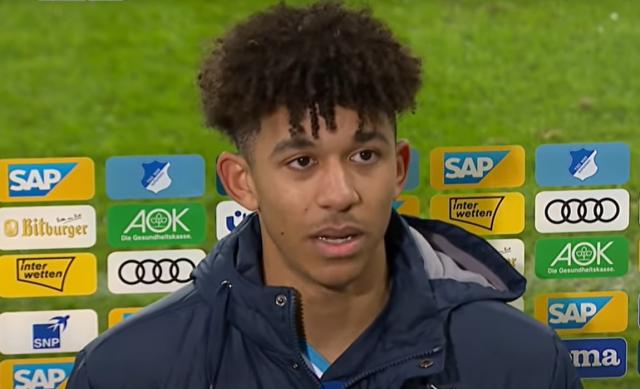 Just as was the case near the end of last season, there was some talk of Hoffenheim signing defender Chris Richards to a permanent deal. Also just like last spring, however, the Kraichgauer announced that the currently injured young talent would be headed back to his parent club.
The Alabama native was given a send-off alongside teammate Florian Grillitsch at the club's final home match of the season against Leverkusen over the weekend. While the 22-year-old likely identifies more with the TSG (34 competitive appearances over two loan stints in the past 18 months) at this point, the Sinsheimers don't appear interested in talking a chance after another late season marred by injuries.
It remains unclear what will happen to the USMNT international now. As the two clubs neared a renewed loan arrangement at the end of this past summer's transfer window, FCB head-coach Julian Nagelsmann praised Richards and expressed a reluctance to let him go. Capable of playing both as a CB and a fullback, Richards may be able to compete for a starting slot with the German giants next year.
More about Chris Richards
Americans in the Bundesliga: Ten actors assessed in week 30
Hoffenheim duo could be out for the season
Americans in the Bundesliga: Adams, Scally, and Brooks above average in week 29
Hoffenheim beset by injuries and COVID, Leipzig get Adams and Poulsen back
Americans in the Bundesliga: Double duty for Pepi, Richards returns to action
Americans in the Bundesliga: Reyna's return assessed in week 21